Such lines greatly validate their usability at the necessity of quick and effective transport within production or warehouse halls or during the completion of products (by constituting as a supplement for logistical routes based on gravitational racks or other racking systems).
They significantly reduce time and number of manual operations, as well as space necessary to carry them out. The lines allow to combine and separate tracks, create buffer zones, and speed up, block, position or complete loads.
Horizontal and vertical transport
Conveyor systems, quite often also referred to as transporters or roller conveyors, allow to transport practically any shaped load both horizontally and vertically.
Covering a distance with any possible course
Thanks to the application of elevators, turntables, overlap tables, manipulators, pushers, diagonal or bend conveyors, and various types of carrier (rolls, belts, and chains) and drives, it is possible to design a conveyor line that enables you to cover a distance with any possible course.
Controls
The implementation of appropriate control system allows for an automated co-operation with both usual elements of a line such as wrapping machines, fastening machines, control and measurement equipment, or automated positions and equipment and machinery of the production cycle.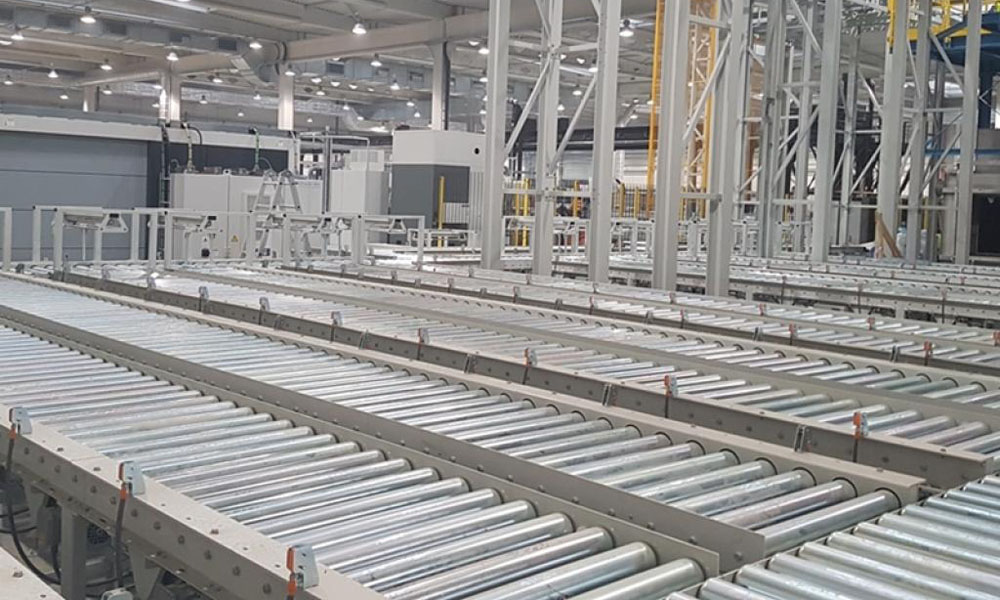 Roller conveyors
Roller conveyor is the most often utilised type of transporter. Rolls with various parameters constitute as a direct load bearing element.
Thanks to the application of rolls, it is also possible to make a gravitational conveyor (without a drive).
Appropriate for many types of loads
Possibility to manufacture bends
Economic solution
Chain conveyors
Chain conveyor utilises various types of chains such as roller chains, plate chains, or specialised chains as the direct load bearing element.
Change of direction through the utilisation of turntables and overlap conveyors
Enables transport of exceptionally heavy loads
Appropriate for chains with unusual bases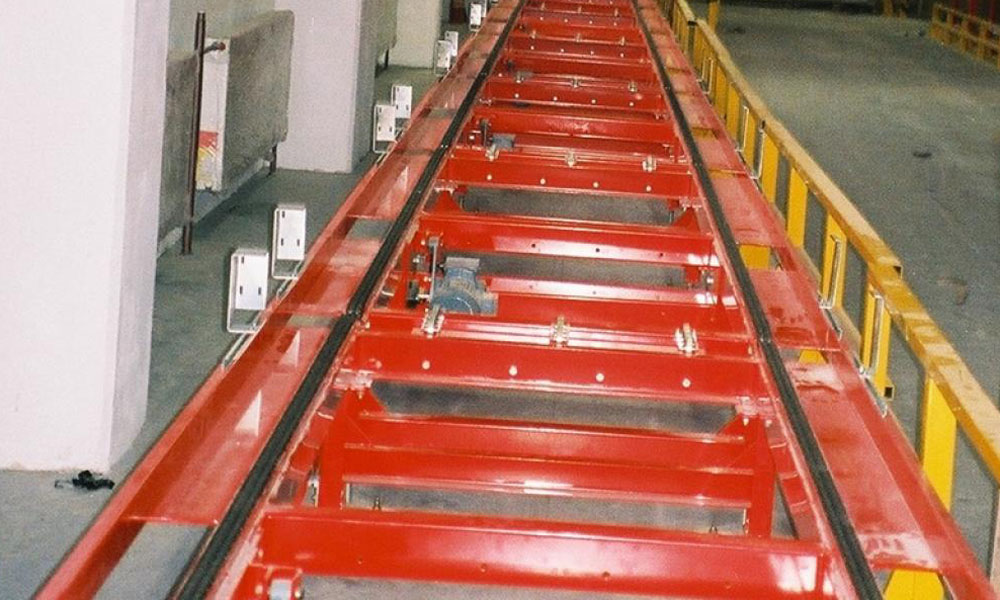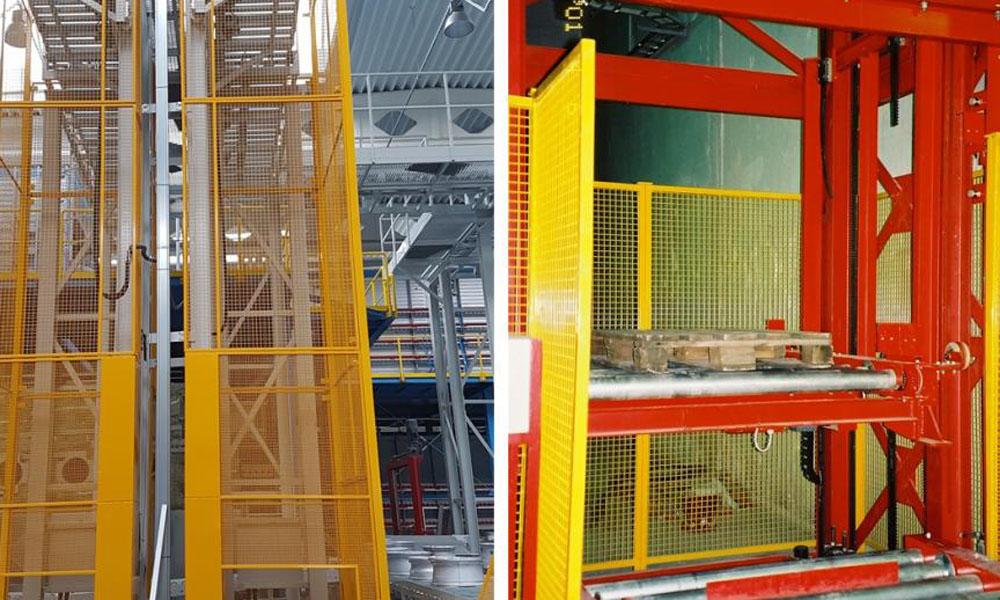 Vertical conveyors (elevators)
Vertical conveyor executes the vertical motion in conveyor lines and allows to change the height, at which the further transport of relocated load is carried out. Thanks to the placement of a subsequent element, e.g. roller or chain conveyor, at the top of elevator carriage it is possible to make a motion in horizontal direction at specific operating levels of the system.
Integral element of conveyor lines
Services many levels
Intended only for transport of loads
Conveyors and special devices
A need to prepare special solution arises when it is necessary to transport very unusual loads or increase the effectiveness of production processes automation. We can design and manufacture manipulators, pushers, pallet storages, and numerous other devices carrying out additional functions in an automated line.
Connection of different types of conveyors
Individual design
For unusual loads or tasks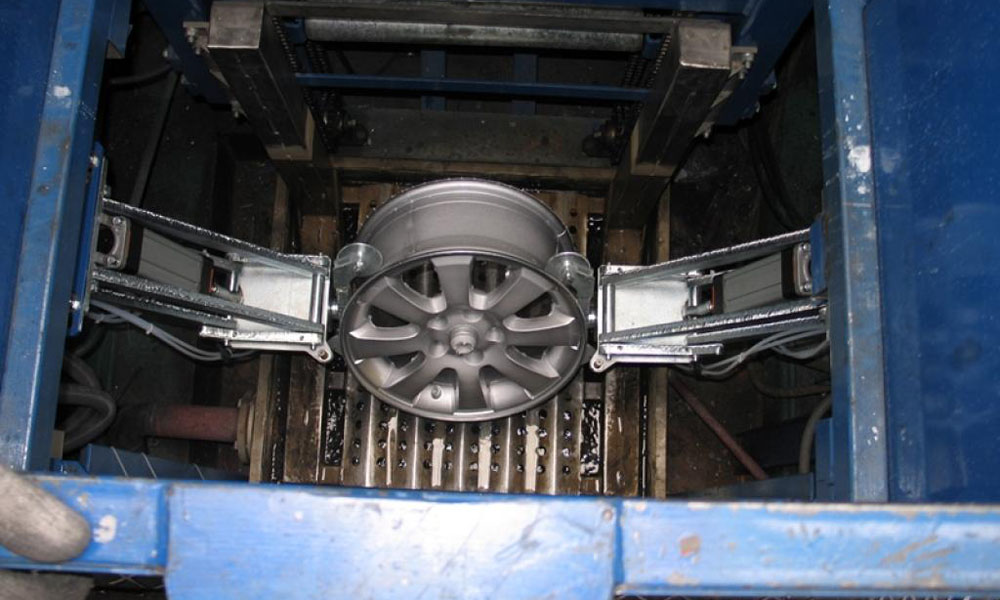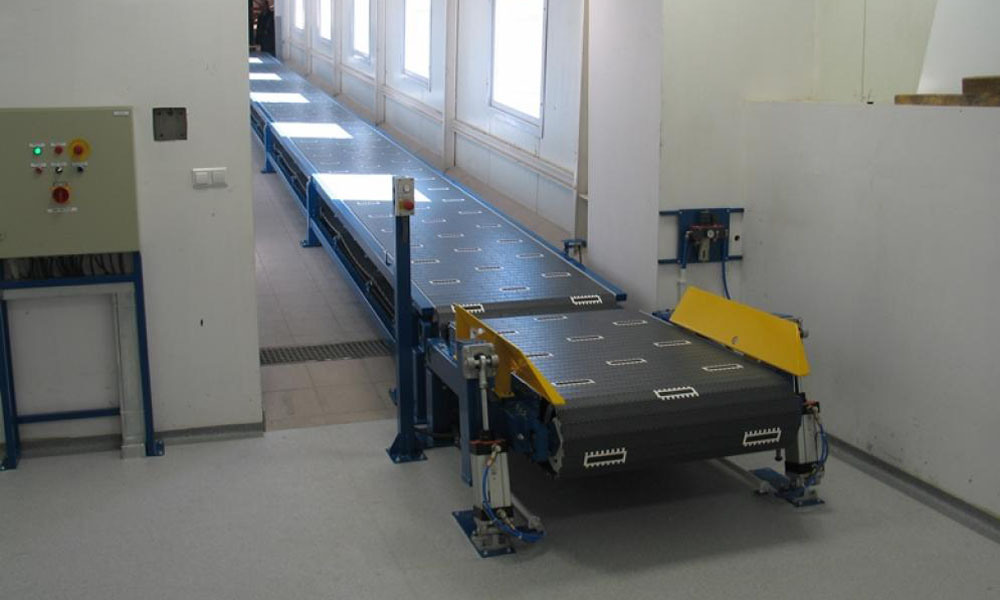 Belt conveyors
Belt conveyor utilises various types of belts such as modular belts, plate belts, or specialised belts as the direct load bearing element.
Belt conveyors allow to transport a load in a constant manner also between various levels of the system.
Smooth change of height during transport
Good contact with base of a load
Constant movement of a load