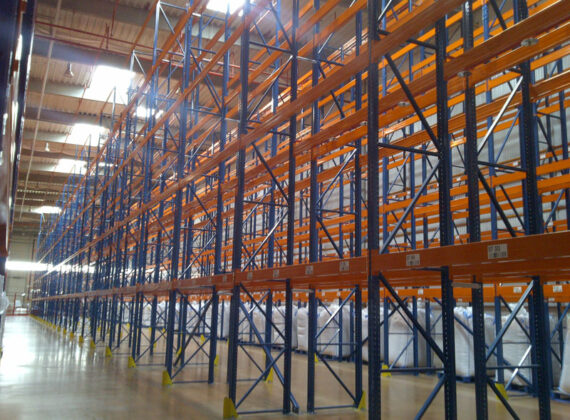 Versality
The most popular and universal type of warehouse racks. It is designed to storage products with various characteristics stacked on pallets or in containers.
Ecomomic cost
The purchasing and operating costs are the lowest among the warehouse racks.
Flexibility
Allow to easily modify the arrangement of the load levels witout using highly specialized equipment
F.I.F.O
Direct access to each load unit – FIFO principle ("first in – first out").
Security elements
Frame protectors
Upright protectors
Load fall prevention mesh
Back stops