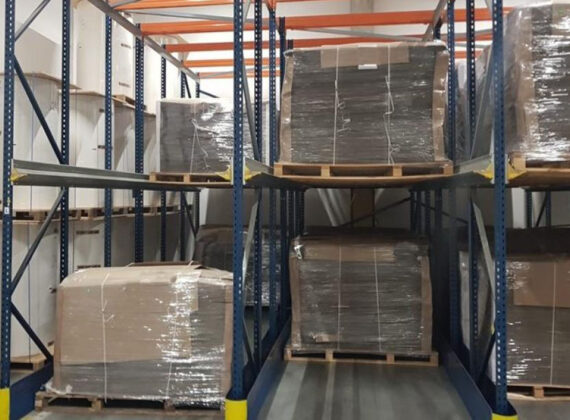 Capacity
Increasing the warehouse capacity by 60% to 80% compared to the adjustable pallet racking.
Compact storage
Maximum compaction, the equivalent of multi-storey blocks with minimizing the number of aisles.
Access
Two types of installations: Drive-In, LIFO mode  or Drive-Through, FIFO mode
The Drive In system consists of sets of racks with lanes where the pallets are supported. The forklift enters the lane to deposit/pick up the pallet.
The system is a perfect solution for storing homogeneous loads whose rotation is not a determining factor.