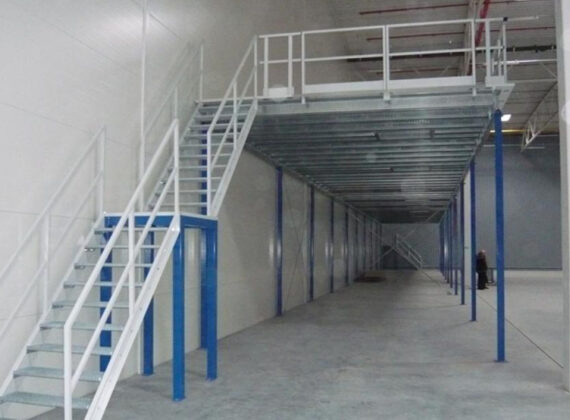 Increasing the area
Multi-level system using the available warehouse height.
Design
Supported on columns or a pallet racking/shelving system
Accessories
Handrail, various types of stairs, sliding and rotating gates.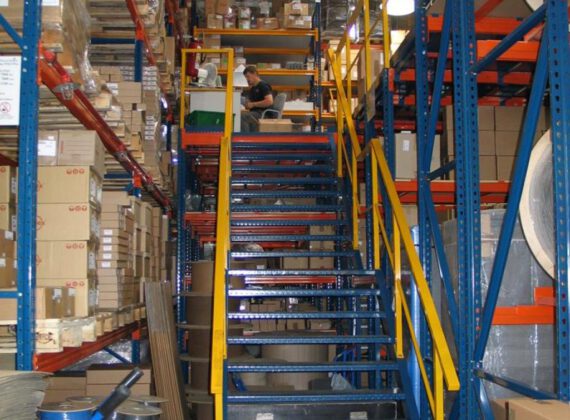 The mezzanine allows to enable new areas of storage and picking, offices or changing rooms in places that were not previously used. The structure of the mezzanine can be supported on columns or racking systems. The system is completely removable, thus allowing great flexibility of modification, expansion and/or transfer.